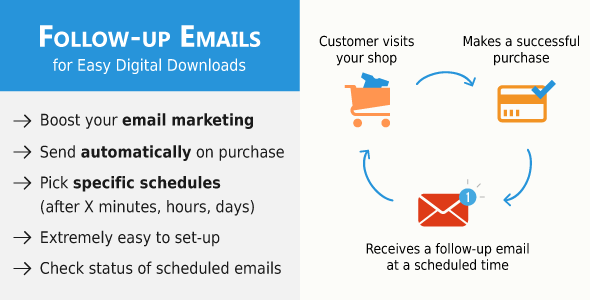 Greatly boost your email marketing and customer retention rate by using follow-up emails. Automatically send messages, inquiries for feedback or promotions, driving customers back to your store. Once a purchase is made, an email can be scheduled at your preferred time.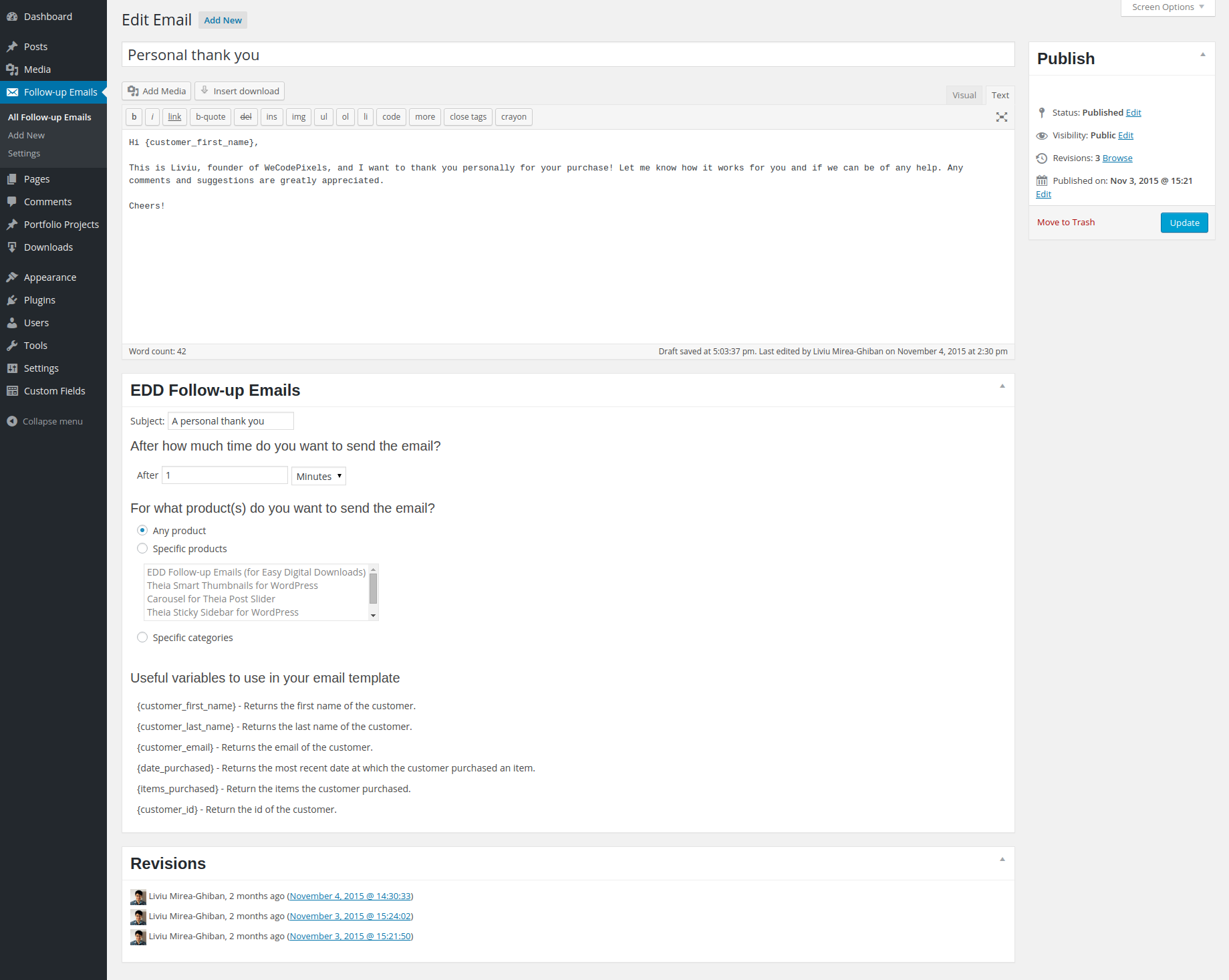 Features
Boost your email marketing
Send automatically after a purchase
Pick specific schedules (after X minutes, hours, days)
Extremely easy to set-up
Check status of scheduled emails
Receive support and upgrades.
High-quality code complete with comments.